Garage Door, Repair & Services in Salt Lake
One of the biggest challenges as a homeowner is trying to find the best, most competent garage door repair service in Salt Lake City. We have had many homeowners tell us that they appreciate our service, especially after all the low-quality services they hired before finding us. Don't let our competitive prices fool you because we offer the best value for money for all types of garage door repair and installation services.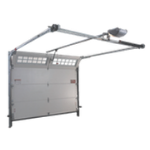 Top Garage Door Repair Technicians
Every garage door repair technician working for us has years of industry experience. They have probably repaired hundreds of garage doors of various types and sizes over the years. We also make sure that all our technicians are certified and updated with the latest tools and techniques. So, all of this ensures that they know precisely how to tackle any problem.
All Types of Garage Door Service
We provide a broad spectrum of Garage Door Services, which includes tune-ups, repair, replacement, and installation. Our team can also troubleshoot a so-called "mysterious" issue, which may have been puzzling other technicians. When you call us, you can be assured that we'll handle everything for you.
Garage Door Replacement & Installation By Expert Technicians
We have been repairing, installing, and replacing garage doors for a very long time. That's why the garage doors we replace last long and look good. We leave no effort back to make sure that the manufacturer's instructions are followed because that's the only way to ensure that the warranty remains intact and the garage door performs optimally.
The Best Garage Door Maintenance & Safety Company
Your garage door requires an annual safety inspection and Maintenance. We offer both services. Our team inspects your garage door to ensure that it is safe to use while carrying out the required maintenance procedures. So, you can be assured that once we are done, the garage door is reliable and ready to use.