Garage Door, Repair & Services in Provo
When you are looking for a professional garage door service in Provo that's trusted by thousands of homeowners and counting, then look no further than us. Ours is the highest rated garage door service in the city and for a good reason too. Every one of our professionals has years of experience, which allows them to fix any problem ASAP, so you can be guaranteed quick and hassle-free service.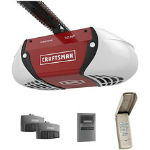 The Best Garage Door Repair Service
We have been providing Garage Door Repair Services for over a decade. Every one of our technicians lives and breathes garage doors. Our passion for garage door means that not only are we happy to help you, but we also fix any problem when needed. All you need is to call us, and we'll send a team over to help you.
Garage Door Service Backed by a Warranty
We are confident that our garage door services are amongst the best in the business. That's why we have no problem backing the work we do with a warranty. Not only do we offer a warranty but are known to honor it too, so you can be assured that your investment in hiring us is safe.
Leading Garage Door Replacement & Installation Technicians
Replacing and installing a garage door is often a complicated and time-consuming job. However, by working as a team, using the latest equipment and techniques, we can finish most installation and replacement jobs in record time. That said, we need to take a look at your Garage Door to give you an ETA and price estimate for a replacement.
Garage Door Maintenance & Safety Made Simple
Your garage door, like everything mechanical, requires maintenance and safety inspection. Without an annual safety inspection, your garage door may not be safe for you or your family. However, it is best to pair maintenance with a safety inspection each year to ensure reliability and safety at the same time.