Garage Door, Repair & Services in Pleasant Grove
We have been providing garage door repair and installation services across Pleasant Grove for over a decade. During this time, we've earned a reputation for providing a professional service that people have grown to trust and love. That's why we are one of the first companies to receive a call whenever there is an issue. So, if you have a problem that requires garage door experts, feel free to call us today.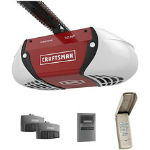 Technical and Professional Garage Door Repair
Repairing a garage door all boils down to a technician's ability to troubleshoot the issue, and find the root cause of it. Many times a garage door repair technician will only fix the so-called symptom but not the problem, which causes it to resurface a few months later. Our goal is to fix the issue right away, and not just the symptom but what is causing it. That way, we can be sure that the problem will not return anytime soon.
Expert Garage Door Service in Pleasant Grove
We are experts when it comes to all types of Garage Door Services. You can count on us to deliver a service that's unsurpassed in its quality and attention to detail.
Affordable and Quick Garage Door Replacement & Installation
We know that Garage Door Replacement and installation can be a time-consuming job, which is why many technicians in Pleasant Grove charge a lot of money. However, we are different; our services are affordable and yet better than the rest. We assure you of professional installation, which means your garage door lasts for years to come.
Garage Door Maintenance & Safety with a Warranty
Whether you need the garage door inspected for safety issues, or require annual professional maintenance, we are just a call away. We also offer both services as a yearly package, which means that you can be assured of trouble-free and safe operation of your garage door for the entire year.